We work with brands in over 60 countries, and are live in over 45,000 locations.
"Having visibility into the journey of both customers and delivery drivers is key for us to provide fresh fries and cold milkshakes quickly for to-go orders. It's hard to control the food freshness for takeout or delivery orders, but Flybuy enables us to deliver the best to-go product possible." 
Zerrick Pearson, VP of Restaurant Technology, Five Guys
"It has been a very pleasant experience working with Flybuy. The team is flexible and very responsive to our needs and questions and always willing to assist. Thank you for being a great partner and making this implementation smooth!"
Rick Duley, VP of Omni Channel Operations, Belk
"The Flybuy platform helps us better manage the influx of Giant Eagle Curbside Pickup orders being placed. Knowing our guests' ETA and receiving live location updates and arrival alerts has transformed our curbside program for both our Team Members working hard in the store fulfilling orders, and for our guests who want a speedy pickup experience."
Valery Ciarimboli, VP of eCommerce Operations, Giant Eagle
Begin your Flybuy journey today.
"Flybuy tracks through opt-in GPS tracking, not geofencing, so that when the customer is a few minutes out from pulling into the shop, the shop is notified. The goal is for us to be faster than a drive-thru. We want to be waiting out there on the curb for them when they arrive so their transaction is 30 seconds to a minute where we are handing off their food and they're on their way."
Jodi Boyce, Chief Marketing Officer, Teriyaki Madness
"We absolutely see Flybuy as a fundamental part of our 2021 strategy for collection, as there is a clear need to have the car-park collection to sit alongside our in-store collection business with the current customer concerns around safety. Initial customer feedback has been hugely encouraging. Customers think Flybuy is seamless!" 
Clive West, Digital Director, Dominos UK Group
"The operational enhancements that we experienced during the Flybuy testing were significant enough to partner with our sister brand, Applebee's. We wanted to make sure we were ensuring the best outcome for our franchisees."
Matt Davis, Director, Strategic Operations, IHOP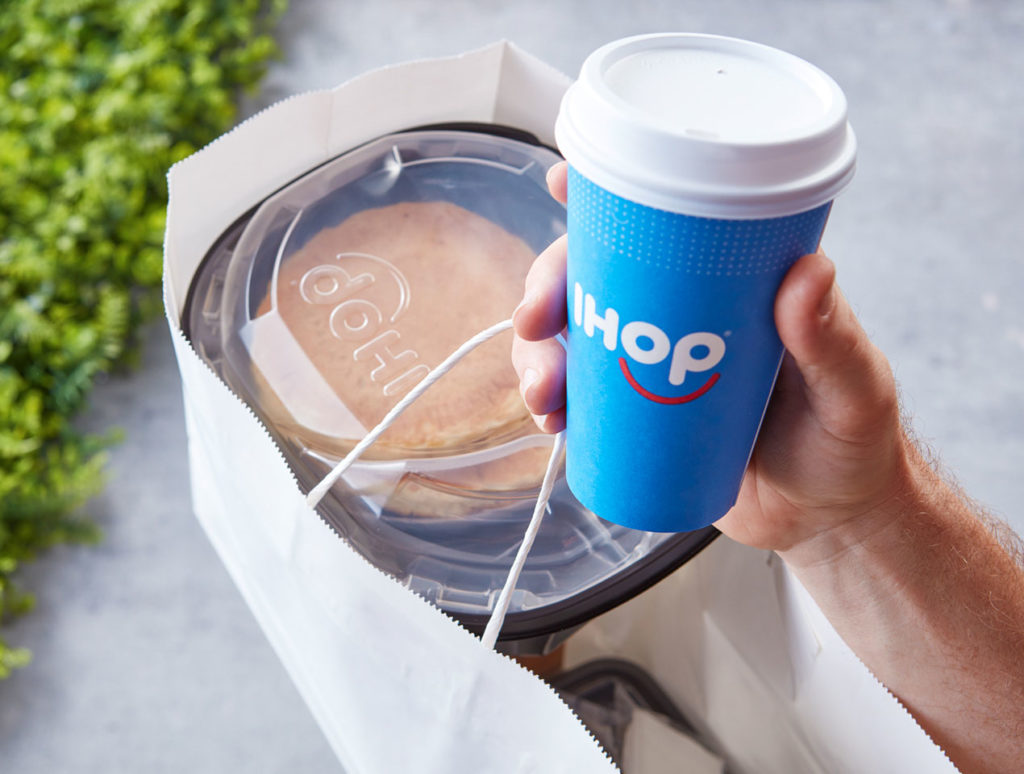 "We wanted to provide our customers with an easy shopping experience, from the moment they place their order, to the moment they pick it up at the store. Knowing exactly when the customer will arrive enables us to be incredibly efficient in-store, and deliver to the curb the same personalized shopping experience that our customers are used to."
Melissa Cook, Director of Omni Channel & Store Process, JOANN
"It was a herculean effort to get this rolled out quickly, and honestly it's amazing. You order, you get to the restaurant, and your food is brought out to you within 2 minutes. It's mainstream now. You see it in retail, you see it in restaurants. It's a means of doing business. It is the new normal."
Andrew Rethun, VP Digital Officer, El Pollo Loco
"The Flybuy platform gives our hosts a new level of visibility into a guest's journey to our store which is significantly decreasing wait times at pickup. In addition to the time-saving benefits for our guests, the geolocation data provided by Flybuy helps our Personal Shoppers spend their time more efficiently inside the store. This has a dramatic impact on our service levels and efficiency while aiding in our continued focus toward developing a more proactive operation overall."
Chad Petersen, Sr. Director of eCommerce, Lowes Foods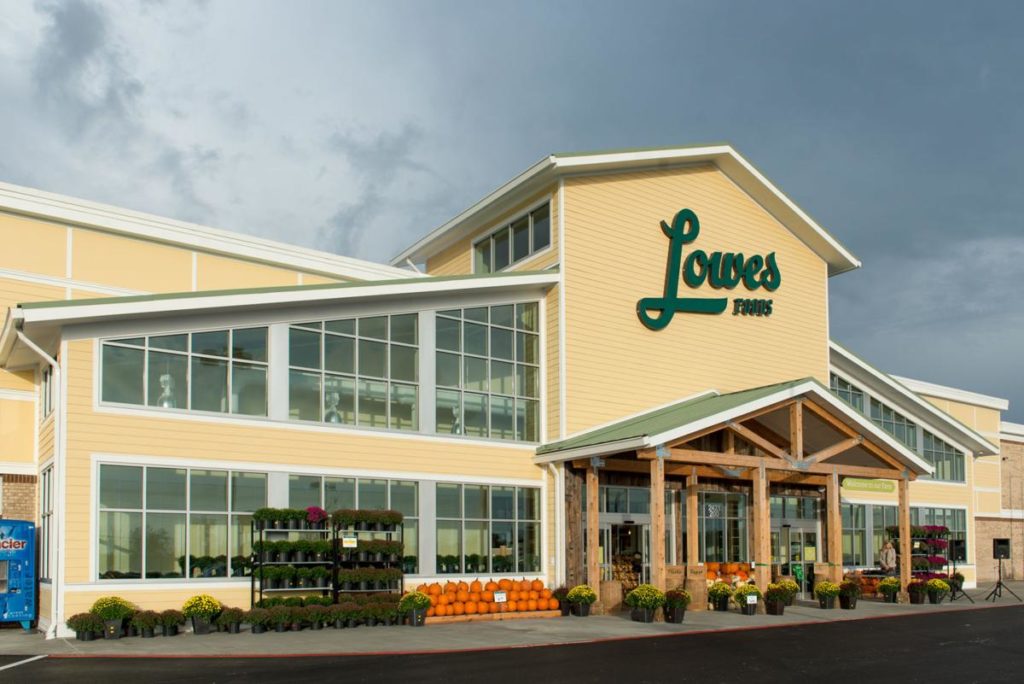 "Reducing driver wait times has been a pain point for us. We want drivers to be in and out as quickly as possible, the same way you want a guest to do so. Putting the tools, processes, and integrations in place with third-party partners is critically important."
Scott Gladstone, VP of Strategy and Development, Applebee's
"The addition of Flybuy has been met with such enthusiasm from both our employees and our customers. We have already seen significant growth in our curbside business, which has a major impact on overall sales. Flybuy Pickup has helped us operate efficiently while stores begin to reopen, and enables us to replicate the five-star experience that customers receive when dining in the restaurant, with fresh food and prompt service." 
Judy Kadylak, CMO, City Barbeque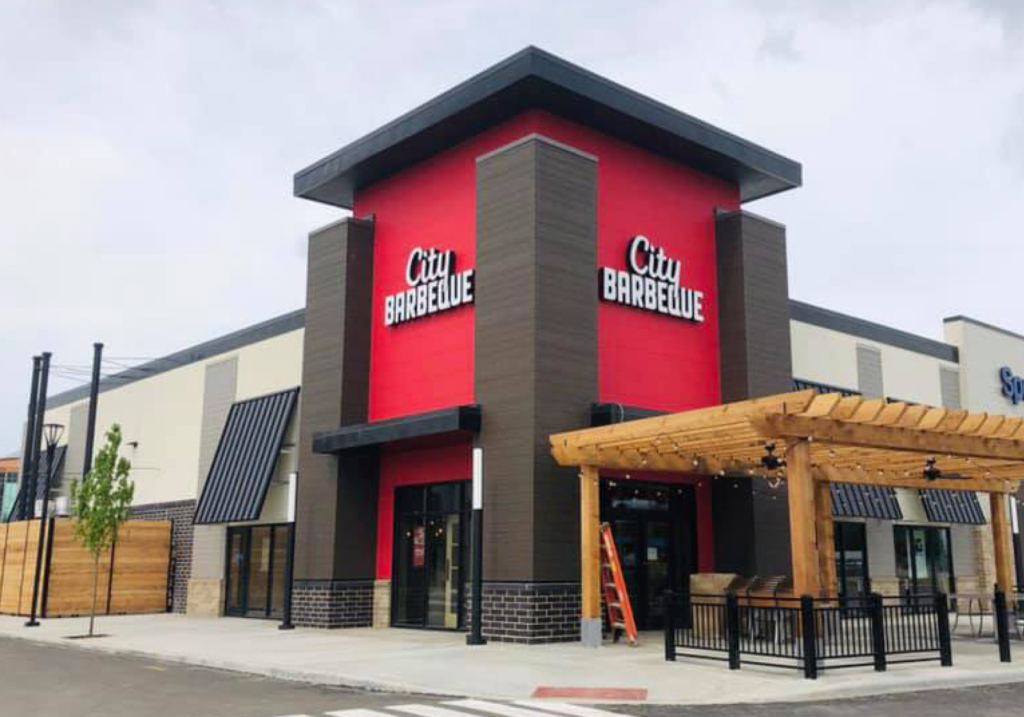 Grow your business with Flybuy.
Increase in order volume for in-store and curbside pickup
Average customer satisfaction rating
"You want to partner with someone who has really gone through the trenches and worked with other retailers and can enable you to train your staff, support your customers, and give you the insights to optimize that process." 
David Loy, Supervisor of Digital Technology and Experience, Harris Teeter
"With location technology, we are seeing an uptick in store productivity rates and order accuracy rates, and a significant reduction in time it takes to prepare the order and put it in the customer's trunk."
Vikram Bharadwaj, Senior Product Manager, Peapod | Ahold Delhaize
"Flybuy has made a world of difference in Tijuana Flats curbside game! I don't think we could have done it without them!"
Scott Szurek, Managing Partner, Tijuana Flats
Chad Petersen, Lowes Foods
Charles Watson, Tropical Smoothie Cafe